Did you know that Stampin' Up! posts videos of new products on their YouTube channel?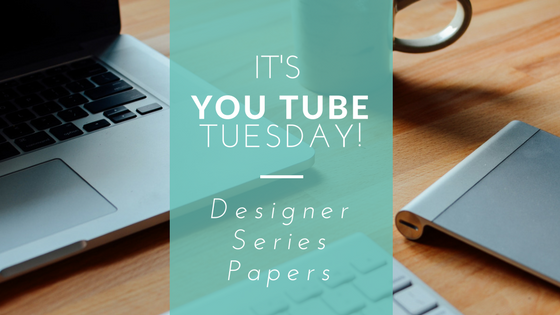 Every Tuesday, I'm going to highlight one video — a new product spotlight, a technique, or how to use something.
This week, I want to share a video from Stampin' Up! that shows the new Designer Series Papers in the new 2017-2018 Annual  Catalog. Look at the beautiful artwork — and what about those vibrant, new In Colors?!? I LOVE the new colors! Take a look:
Designer Series Paper

We  all know that the little swatches in the catalog don't show the detail or quality of the papers. In addition to that, there are some interesting things in these papers that I want to bring to your attention.
Delightful Daisy Designer Series Paper:
This paper is absolutely gorgeous! Every sheet is prettier than the next, and I'm loving that I can pull out my Calypso Coral ink and card stock again.
It's so pretty that it's a shame to cover it up with additional layers!
 Just Add Color Designer Series Paper:
Are you a fan of the new adult coloring trend? This paper is for you! The double-sided paper is a heavier weight, so it will hold up to watercoloring with Aqua Painters, Blender Pens, or whatever your coloring medium of choice is. All of the papers in this photo were originally black & white…!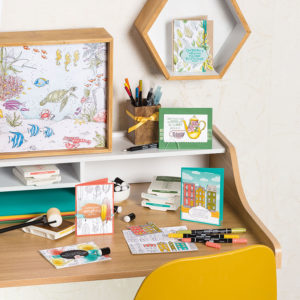 Bundle of Love Specialty Designer Series Paper:
If you just looked at the name of this paper, you'd probably figure that it's "baby" paper, and you'd be sort of right.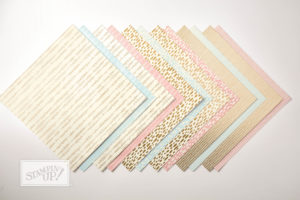 Each piece of paper in this pack is vanilla/blue or vanilla/pink — on one side. But it's double-sided, so if you don't need, say, the pink side, you've got a sophisticated gold foil pattern on the other side.
Does this look like it's "just baby paper" to you?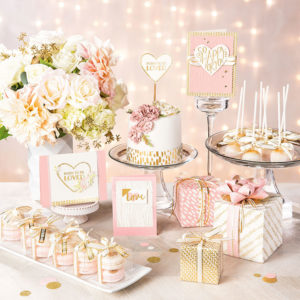 And finally…
When you're looking at the Designer Series Papers in the catalog, you should also note that there's a coordinating card stock pack to go with each package. For just $8.00, you'll get 3 colors of card stock, so you know you've got just the right color to go with all of the different patterned papers in the DSP. It's genius! 🙂
Take another look at all of the papers here: 

For a better look at the fun Eastern Palace Specialty Designer Series Paper, take a look at this post.
Follow me this week on Instagram and Facebook to see more samples using the Designer Series Paper!