Wow! So many new things today!
This is going to be long, but bear with me — it will be worth it. 🙂

The new 2015 Occasions Catalog is live!
OMG! This catalog is full of so many wonderful new products that you just have to see it to believe it!
Beautiful stamps for every special occasion; bright, spring-like Designer Series Paper; fun new kits…
Just take a look at this Painted Blooms paper: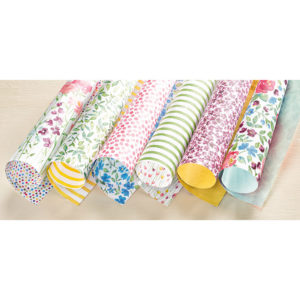 The artwork was actually hand-painted by the artist and reproduced on the paper! It's absolutely gorgeous!
There's more than I can possibly describe here, and you're going to love it! Go…check it out…Now!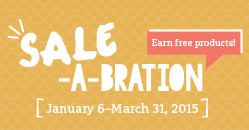 It's SALE-A-BRATION time! 
FREE PRODUCTS! What else is there to say?
In my 12 years as a Demonstrator, I've never seen a Sale-A-Bration catalog with better products than this one.
In truth, I haven't been thrilled with the offerings for the past several years. But this year, the products are absolutely special and personally, I want just about every single one of them!
I'm so excited about them that I'm adding a new 2015 SAB Kick-off Party to my calendar just so you can come see them in person and play with them.
AND in addition, I'm doing something new this year, too…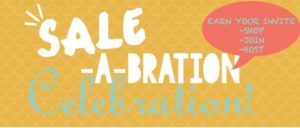 This very special event is going to be so much fun! But….
You can only EARN your way in!
You're going to want to figure out how you're going to earn your spot. More info on how you can do that is coming….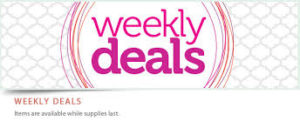 Oh, yeah — and there are new Weekly Deals today, too!
Got crafty friends? Share this info with them! They're going to love these new products, too!