At the end of this week, my mom will celebrate a milestone birthday.
I've been wracking my brain for weeks to figure out an appropriate gift, and last week I finally had a stroke of genius! I secretly contacted Mom's best friends and at lunchtime on Monday, five of us waited excitedly in the private room at a local restaurant, watching through the window so as to be ready to yell "surprise" when she arrived.
I wanted it to be a celebration to remember, so I knew I needed to make an appropriately special, keepsake card.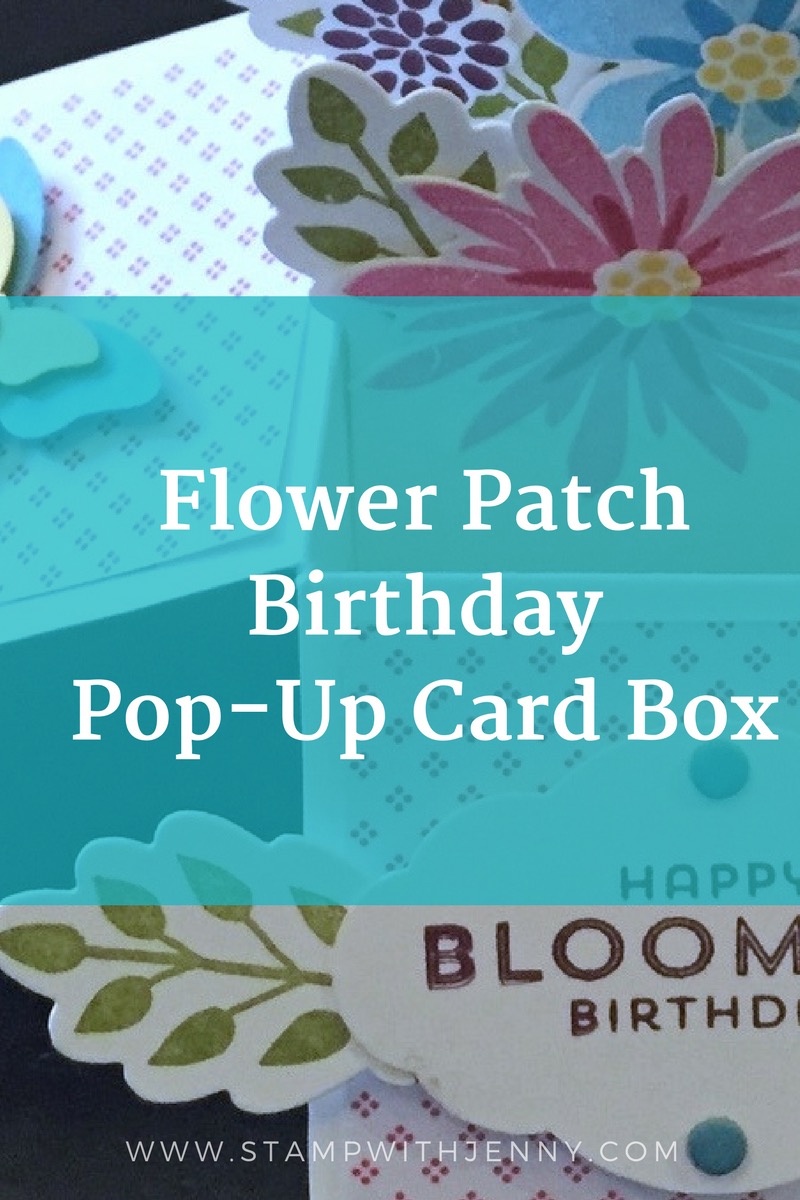 For years now, I've seen these really impressive, complicated-looking, 3-d cards that appear to be popping out of a box. You know my projects are usually relatively quick and easy, so I hadn't attempted one of these before. But after spending some time on Pinterest, I realized they're not as difficult as they appear!
The party decorations were primarily black, silver, and bright pink so I immediately knew I wanted to use what remained of my retired Pop of Pink Designer Series Paper. Since I was already digging in my retired supplies, I also pulled out my underused Flower Patch stamp set and the coordinating Flower Fair Framelits and got to work…
And this is what I came up with: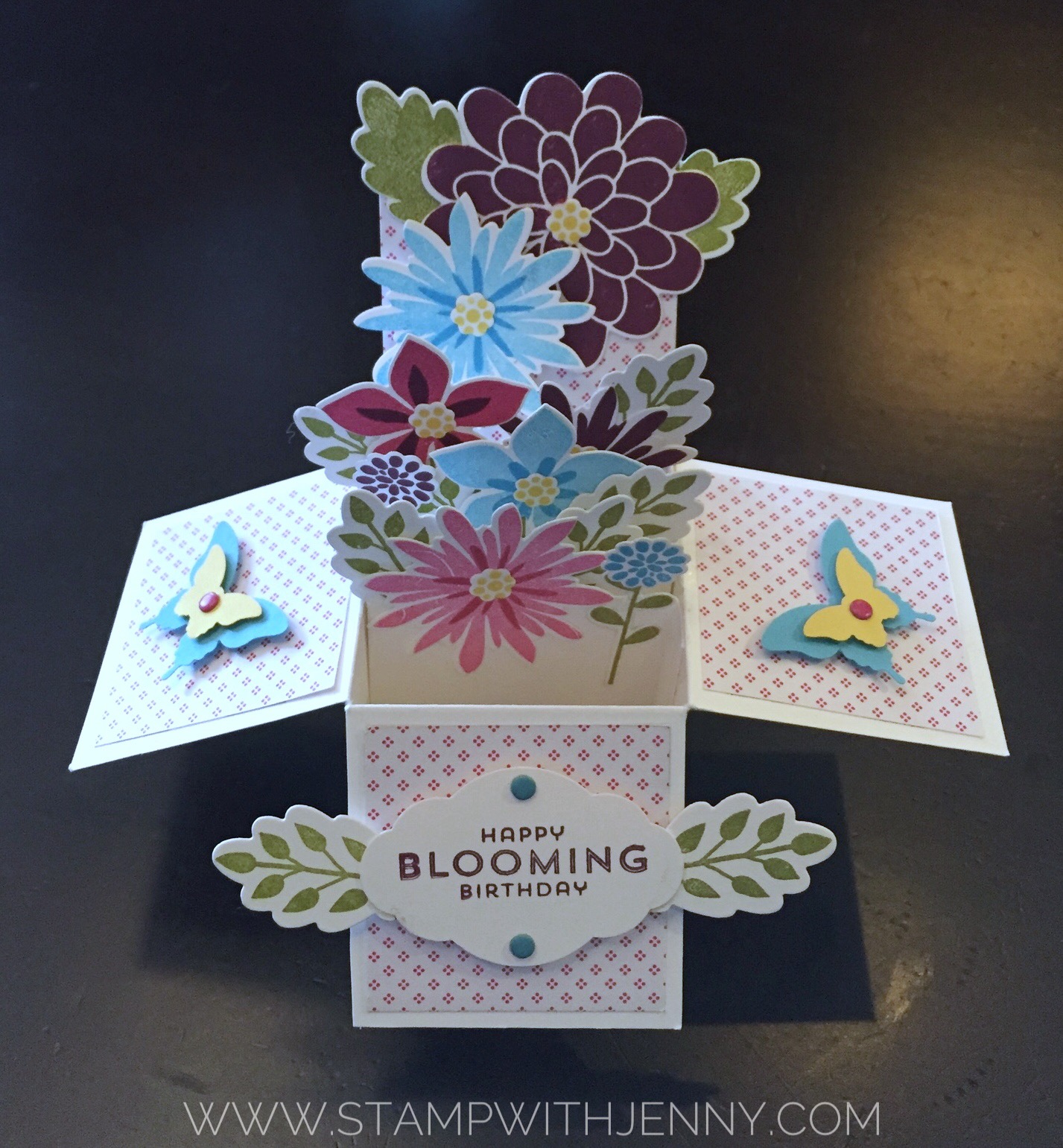 Unfortunately, I didn't keep track of the measurements while I was creating it, so I don't have the information to share with you right now. BUT… I will make another one (I have LOTS of new ideas percolating now) and I'll share it with a tutorial soon.
What do you think??? Not bad for my first try, I thought. 🙂