How many photos do you have sitting around your house that haven't made it into an album? When's the last time you pulled them out and looked at them? What about the photos that you've taken on your phone? Has anyone else ever even seen them?
Stampin' Up! has introduced a new product line that will make it simple for you to preserve your memories, get them out of their envelopes, and put them into albums where they belong.

Memories & More
Memories & More is a line of colorful card packs that work together with pocket pages to create a simple, affordable system to remember the important moments in your life.
The packs include 72 double-sided cards (a mix of 3″ x 4″ and 4″ x 6″) along with card stock stickers, acetate sheets, and other accessories to personalize your pages quickly and easily. Just choose your album & page size (6″ x 8″ or 12″ x 12″), pop your pictures into the sleeves, add some cards for journaling, and you're done!
The card packs were designed specifically to coordinate with other Stampin' Up! products so that you can choose to get more creative with your memory-keeping whenever you want. Stamp some coordinating images, tie on a little ribbon or twine, or add an embellishment or two…
Or if you want to get even more into it, you can always use the cards and accessories with your photos to create beautiful traditional scrapbook pages, also!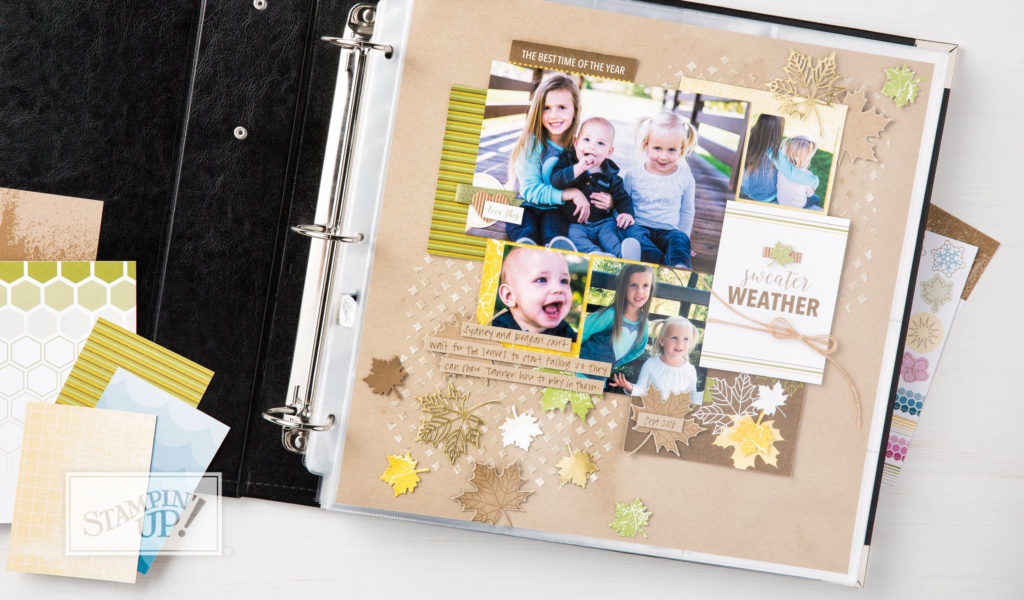 And More…
Of course, this IS still Stampin' Up!, so the Memories & More card packs work just as well to make cards, tags, and other projects that you can use to brighten the lives of your loved ones.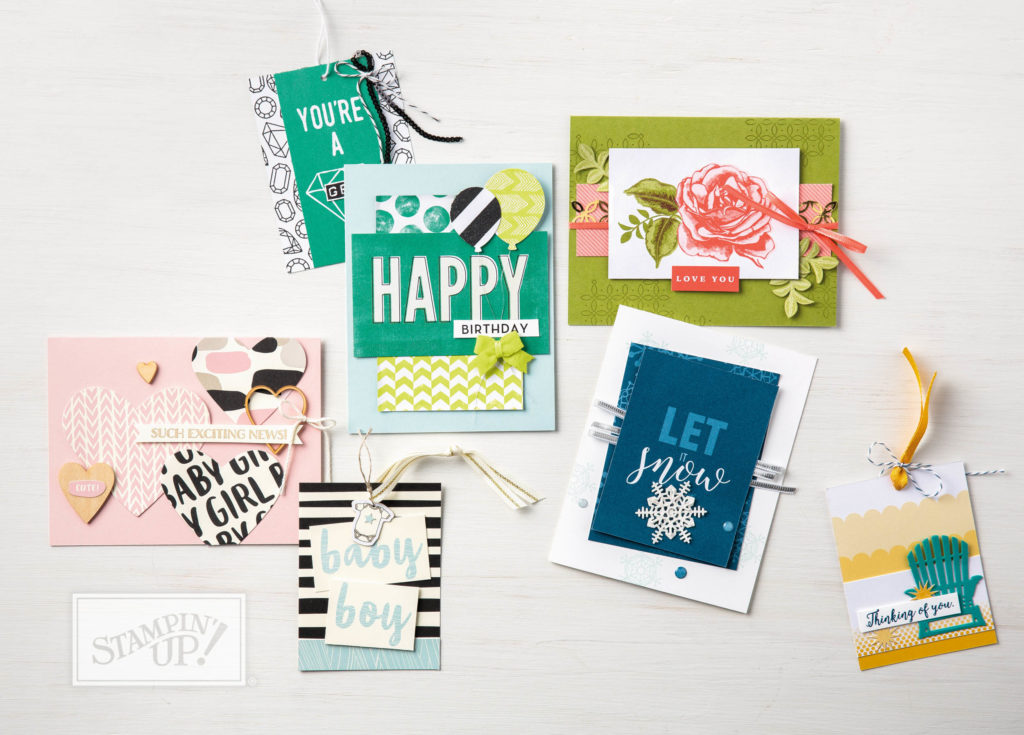 The preprinted cards also work great when you want to do some crafting on the go but you don't want to bring along a lot of the stamps, inks, and accessories. Some pre-cut card stock, a card pack, some ribbon, scissors, and adhesives are all you need to make something that makes someone smile.
Click here to see the entire Memories & More product line.
And make sure you're following me on Instagram and Facebook to see more samples and videos featuring these new products!
Product List

Don't hesitate to contact me if you have any questions about the new products, and let me know if you need a catalog.