Are you stuck in a fashion time warp?
Do you reach mindlessly for a t-shirt and leggings every morning?
Have you forgotten what it feels like to be confidently "put together?"
It's time to Get YOUR Pretty On for Fall!

(This post contains affiliate links. I may earn a small amount if you sign up, but this doesn't change your price in any way. In addition, I would *never* recommend something I don't use and believe in.)
A couple years ago, I was stuck in a rut. I had quit my job and become the epitome of the stereotypical Stay at Home Mom: no makeup, hair undone, with a daily uniform of t-shirt and jeans. I wasn't going anywhere and didn't need to put any effort into how I looked — or so I thought.

And now that I wasn't wearing all those "work clothes," I really didn't even have much else to wear, anyway.
Then one day, I had finally had enough.
I don't remember how I came across it or what motivated me to click on that magical link when I did…but when I found it, I knew I needed to learn more. So I read the entire website, downloaded the free trial, and all of a sudden I was hooked!
I discovered my easy style secret!
The Get Your Pretty On Style Challenges updated my wardrobe, upped my confidence, and changed my life. And it's not just me… This program is a game changer for over 6 thousand women from all over the world, simplifying getting dressed in the morning and reviving their (our) sense of style.

What's the Fall 2017 Style Challenge?
The Style Challenge is an online program that gives you the tools you need to build your own capsule wardrobe. The stylist creates the shopping list, you shop at your favorite stores and spend as much or as little as you want.  All the pieces on your list are then combined into daily outfit ideas and sent right to your inbox to make getting dressed the easiest thing you'll do all day!
Unlike box styling membership programs, there are NO recurring membership fees.  You pay just $39 for the program and you'll get access to all the perks.
In a nutshell, it's the perfect way to update your closet plus get 21 days of mix-and-match outfits!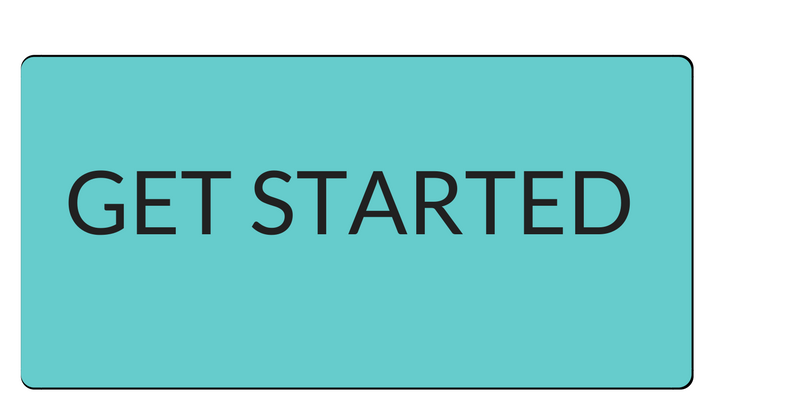 Who is the Style Challenge for?
Women of every age and stage of life love these challenges. Most of the women are between the ages of 35-65 in all sizes from Petite to Plus.
YOUNG WOMEN who want to update their student wardrobes as they start their careers
BUSY PROFESSIONALS who don't have time for a fight with their closet each morning
WOMEN WHO WORK FROM HOME, where it's easy to get caught up in work and let style fall by the wayside
STAY-AT-HOME MOMS who often dress more for utility than style because they're always on the move
MID-LIFERS who aren't sure what's "in" but want to look stylish and age-appropriate
EMPTY NESTERS who finally have time again to focus on themselves and want a fresh look
Whether you've forgotten what pretty feels like, are ready to rediscover your style, or just want 'looking put together' to be a little easier, GYPO is the answer!
Do you have a closet full of clothes but nothing to wear?
The Style Challenge shows you how to shop with a purpose using done-for-you outfit formulas. You'll look great, feel confident and always have just the right clothes for most occasions.
The Style Challenge takes all the headache and guesswork out of shopping.  It's the easiest way to rebuild your wardrobe and always be on top of seasonal trends!
With at least 21 different, coordinating outfit combinations, you don't need to worry about what goes with what or whether you'll get enough wear to justify buying something.
It's called a 'challenge' because you're challenged to get out of your comfort zone and try new styles.
Every item on the shopping list is selected with intention and purpose. This means only buying pieces that you love and will wear over and over.
You choose where to shop and exactly what and how much you buy.
You DON'T have to be wealthy to have your own personal stylist. The GYPO Style Challenges are at a price point anyone can afford.
And honestly, you probably already have many pieces in your closet already that you can use. That's a win for the budget!

What you get:
A capsule wardrobe shopping list of on-trend items and classic basics — You're free to shop where you want and spend as much or as little as you want!
Links to shop for recommended items online or in store — We've done the work for you by choosing items to suit every budget and body type!
A daily outfit idea created from pieces on the shopping list, sent to right your inbox so you know exactly what to wear every day — This makes getting dressed the easiest thing you'll do all day!
A beautifully designed, printable outfit guide — You can hang it in your closet for when you need inspiration!
The support of an online community of like-minded style sisters on the journey together — We share shopping tips, outfit inspiration, fit advice, and make real-life friendships! (This is seriously THE best part! These are some of the friendliest, most helpful women you'll ever meet!)
Still not sure? You can try out the program risk free for the first 7 days of outfits. I truly believe you'll love what you see, but there is a refund available if needed. Once you join the private Facebook group, though, I know you'll understand why I love this program. Not only does it make style easy, but it creates a community of kind, caring, generous women who support each other on their journeys every day.
Your Style Challenge is ready for you. Are you ready for it?