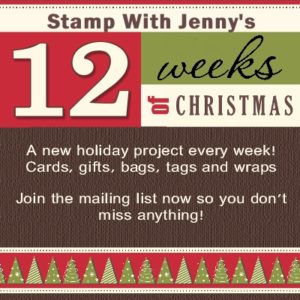 If you haven't signed up for the Stamp With Jenny mailing list yet, you've already missed the first 4 weeks of our 12 Weeks of Christmas!
But, it's not too late to get in on this gift…
Click here to sign up now

and you'll get the remaining weeks of free projects, including gift ideas and creative ways to package your gifts.
Share this post with your crafty friends!  They'll thank you!