Hi!   🙂  This is a card we made recently during a "Coffee and a Card" session at my house.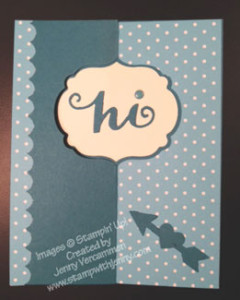 We had a great time making this flip-flop card, although it took some convincing to assure the ladies that the Big Shot wouldn't break from the stress of running the Label Card Thinlits Die through it! All of the embellishments on the card are cut with dies included in the Thinlit set; the Circle Card Thinlits Die also includes several additional, different dies.
This is the card slightly opened so you can see the "flip:"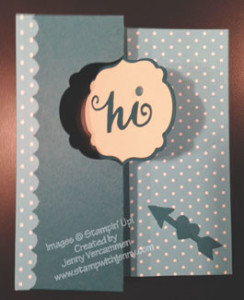 And here's the card "flopped:"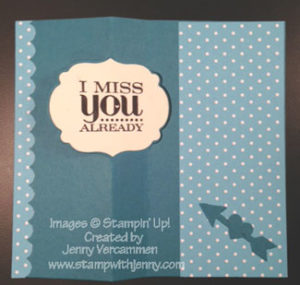 I hope you'll join us at an upcoming Coffee & A Card class for some noshing, some coffee, some stamping, and a lot of fun. You can find the dates for upcoming classes here.